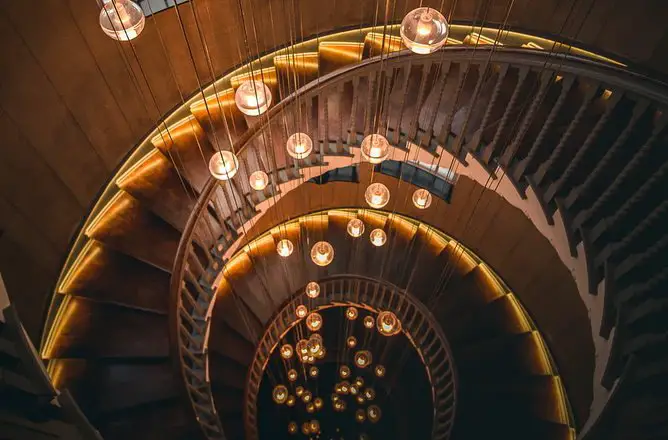 When it comes to boosting both the function and the design of your staircase, selecting the right material for the stair tread is imperative.
Today's stair treads are available in a range of materials but the all-time most popular material is wood.
Why Use Wood for Stair Treads?
Wood boasts a beautiful natural appeal and also guarantees a broad range of both aesthetic and functional advantages.
Being relatively lightweight, wood treads don't put lots of stress on your floor and also don't require extra support.
Timber is also available in a variety of colors, ranging from dark oak to light ash.
Wooden stair treads can be finished to go with contemporary and conventional designs, providing your space with a warm and inviting ambiance.
But, what's the best wood for stair treads?
Wood Selection Factors
While there are numerous types of wood, it is imperative to note that not all of them hold up well to the outdoor weather, so resistance to the elements is the first factor to consider if you are seeking to install your stair treads outdoors.
The second factor is durability from wear and tear. You want to select a wood type that will hold up to frequent stepping up and down the stairs.
Another factor is aesthetics. You're going to want your stair treads to fit into the style of the surrounding area of your home.
Work-ability is an important factor, especially if you're going to be installing the treads yourself as a newer woodworker. Work-ability can include ease of cutting, joining, and finishing the specific wood choice.
A final factor to consider is price. All things being equal, you'll obviously want the least expensive wood choice that fits your needs in the other factors of wood selection.
The following woods are some of the best to consider for stair treads taking into account these factors.
Red and White Oak
Oak is readily available in most parts of the United States and is available in two varieties, including red oak and white oak.
Red oak boasts a reddish-brown appearance and is very durable and heavy with moderate bending strength.
White oak, on the other hand, is fairly lighter in color.
It has become a popular choice in modern design because it tends to have a somewhat straighter and more linear grain.
However, it is imperative to note that white oak is not suitable for outdoor stair tread applications because it will eventually turn black due to weather elements.
Nevertheless, oak is highly durable and naturally resistant to rot and decay.
What's more, oak is one of the easiest to stain, sand, and finish.
Oak's fine texture means it is suitable for stair treads that will be stained and left uncarpeted for a beautiful natural look.
Ash
This is a hardwood readily available in North America and is exceedingly hard and durable.
Thanks to its impressive qualities, ash wood is commonly used in tool handles, bows among other items.
Ash boasts a pronounced grain and nice variation from grayish light brown to blonde.
Ash wood stair treads usually have grain that is strikingly similar to red oak.
Ash stair treads will look great with a clear coat finish, and will also blend extremely well with a variety of stains, both dark and light.
Ashwood is not only very durable but also has a clean-looking and attractive aesthetic.
It is also very easy to work with and takes well staining and glossy finishes.
African Mahogany
This is another popular wood used for staircase treads.
Extremely durable and fine-grained, mahogany resists warping, shrinking as well as swelling.
It is also very easy to cut, turn, and shape.
Mahogany has traditionally been used for everything from canoes to door casings and is structurally strong and pest-resistant.
Famed for its beautiful reddish-brown hue and straight-grained appearance, this amazing timber will surely enhance your space décor, whether used for indoor or outdoor treads.
It takes stains fairly well and glosses and holds up well to wear and tear.
Cherry
Arguable the most exquisite species of wood, stair treads made of cherry wood will surely bring lots of delight to any homeowner.
Cherry is an extremely versatile wood that is revered for its durability and beauty.
The gorgeous markings in cherry have long fascinated DIY craftsmen.
The heartwood varies from reddish brown to light brown and will slowly darken with time after regular exposure to sunlight.
Cherry wood is sturdy and durable enough to withstand the elements and will last a lifetime.
Walnut
This is a very tough hardwood with a light to dark brown heartwood.
It is generally straight-grained but also features wavy or curly grain that creates a decorative and highly attractive figure.
Walnut is not only easy to work with, but also holds paints and stains very well for an exceptional finish.
Walnut is highly durable and is resistant to both shrinking and warping. Treads made of walnut will serve you for an extended period.